October 2017 Issue of eNews
October 2017 
 Download the entire issue here in PDF format.  Selected stories below . . .  
---
Shelter from the Storm - A Word from President Krishna Komanduri, MD
  
Dear colleagues, While there is much ASBMT news to report, I'm going to deviate from the usual business of speaking about Society priorities and accomplishments in this column. The reason for that is that the last several weeks have been anything but ordinary. I am writing this at the end of September, which has been an unexpectedly tumultuous month. Two months ago I wrote about storm clouds, but could not have imagined when I wrote about my visit to the National Hurricane Center that Miami would soon be in the sights of a potentially fearsome storm. READ MORE. 
---
ASBMT Goes to Washington!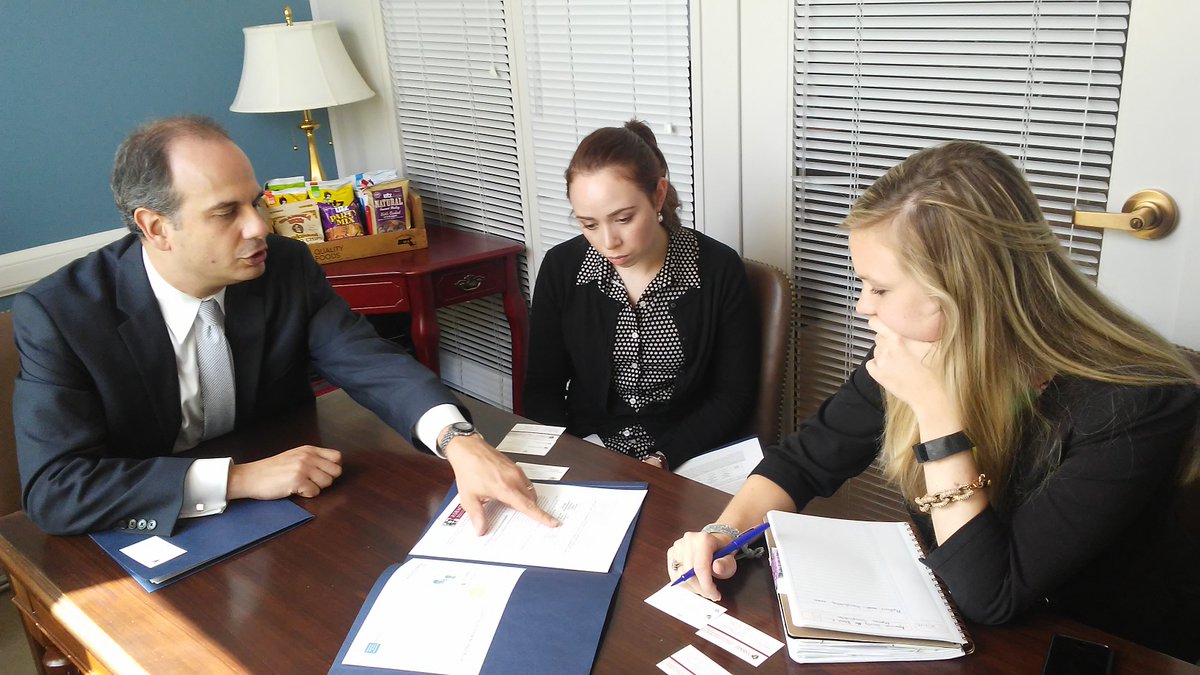 ASBMT hosted its first Legislative Day in Washington, D.C., on Thursday, Sept. 7, in partnership with the NMDP. The goal for the day was to educate Congressional representatives on issues that affect the field of hematopoietic cell transplantation – Medicare reimbursement, physician payment and research funding. A group of 11 ASBMT representatives were chosen to attend, based on home locations that represent key Congressional or Senate districts. READ MORE.
---
Policy Perspectives
by Stephanie Farnia, ASBMT Director of Health Policy and Strategic Relations
September was an enormously busy month for ASBMT policy activities. Comment letters were submitted to CMS, we hosted our first Hill Day, spoke with our industry partners at the Corporate Council event and continued to work our way through the wacky world of reimbursement coding. READ MORE.  
---
ASBMT Meets with Industry Leaders at Corporate Council Meeting  
ASBMT leadership and past presidents met in late September with industry and BMT thought leaders at the ASBMT Corporate Council meeting. Some of the Council's objectives are to establish meaningful dialogue between industry leaders, healthcare providers and the ASBMT's leaders. Headed by Armand Keating, MD, the Council aims to share information, advice and assistance to address specific BMT issues. READ MORE.
---
Celebrating 25 Proud Years of ASBMT at the 2018 BMT Tandem Meetings


Do you know what happens in 2018? The ASBMT will celebrate its 25th Anniversary! Drop by the ASBMT booth at the 2018 BMT Tandem Meetings to walk down memory lane and revisit all the accomplishments ASBMT has brought about since 1993. There will also be a plenary celebration which will include presentations about the Society's beginnings, critical advances in clinical research and transplantation immunology, and a brief look into the future. READ MORE.
---
Travel Grants for the 2018 BMT Tandem Meetings


ASBMT will present twenty (20) $500 travel grants to U.S./Canada-based fellows and two $750 travel grants to international fellows to attend the 2018 BMT Tandem Meetings. ASBMT Travel Grant applications must be completed and submitted by November 15, 2017. You are welcome to complete an application in advance of receiving information on the status of your submitted 2018 BMT Tandem Meetings abstract. ASBMT will identify applicants who have an accepted abstract before selecting travel grant recipients. READ MORE.
---
New Investigator Awards Deadline is Oct. 16  
The ASBMT is now accepting applications for the 2018 New Investigator Awards. The ASBMT New Investigator Awards are designed to encourage clinical or laboratory research by young investigators in the blood and marrow transplantation (BMT) field. The award is $30,000 per year, typically for two years, and is preferably used to support the investigator's salary for his or her research effort. READ MORE.
---
Also in this issue. . . 
  Download the entire issue here in PDF format.